Please checkout our partners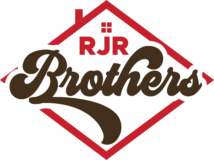 Hello and thank you for choosing RJR Brothers for your installation needs! At RJR Brothers, we offer quality installations to help you get the most out of your equipment. Our technicians are skilled and experienced in handling all types of installations to ensure that everything runs smoothly and efficiently.
Our installation process is hassle-free, and we'll work with you every step of the way to make sure that your needs are met. We take pride in our work, and we guarantee your satisfaction with every installation we perform.
One thing to note is that we do not offer installation without the presence of the client or a representative. This is to ensure that all of your needs are addressed, and that you are satisfied with the installation before we leave.
At RJR Brothers, we offer a variety of installation services, including:
Home theater installations
Smart home device installations
Security system installations
Audio and visual installations
Network and cabling installations
If you're interested in any of our installation services, please visit our website at rjrbrothers.com to learn more about our services and pricing. You can also contact us directly to schedule an appointment or to request a quote.
Thank you again for choosing RJR Brothers for your installation needs. We look forward to working with you!